Mr. Robot 🤖

ameet
Been feeling pretty unintelligent lately:
ameet
Forbes
Is Artificial Intelligence Going To Take Your Job?
One expert explains why AI isn't going to take over all our jobs -- in fact, it may create more opportunities in the long run.
ameet
I don't even know how to read these articles anymore. People are throwing around that term "A.I." like hotcakes.

anthony
How so? I think computers are coming for our jobs. Don't tell me you disagree.
ameet
I think that there's a lot of confusion around what A.I. even means and whether any of this stuff is real. It's hard to know with all the breathless commentary out there.

anthony
Please explain. I get that people are throwing terms around loosely but they all coalesce around the same central theme: the 🤖 are coming.
ameet
It might be interesting to start with basic examples of things that "look" like A.I. and go from there.
ameet
Check out this guy:
ameet
Quartz
Why an obscure British data-mining company is worth $3 billion
Dunnhumby is a global data services firm, working with some 20 major retailers in nearly 50 countries. Apart from loyalty cards, it also gathers data about 350 million people from television viewing patterns, online behavior, and surveys. Then it puts it all together to figure out whether someone who saw an ad on TV actually went out or online to buy a product.
ameet
Apart from loyalty cards, it also gathers data about 350 million people from television viewing patterns, online behavior, and surveys. Then it puts it all together to figure out whether someone who saw an ad on TV actually went out—or online—to buy a product.
ameet
This is super basic but in essence they automated the software to look through this data to find patterns that humans (for now) can analyze and make decisions on. We take this for granted but several years ago it was pretty novel.
ameet
So I guess what I just described is Data Mining.

anthony
Got it but this doesn't sound like "A.I."
ameet
That's probably true.
ameet
As DJ Hanzel says, let's go one deeper:
ameet

Slate Magazine
Who Really Controls What You See in Your Facebook Feed—and Why They Keep Changing It
Every time you open Facebook, one of the world's most influential, controversial, and misunderstood algorithms springs into action. It scans and collec ...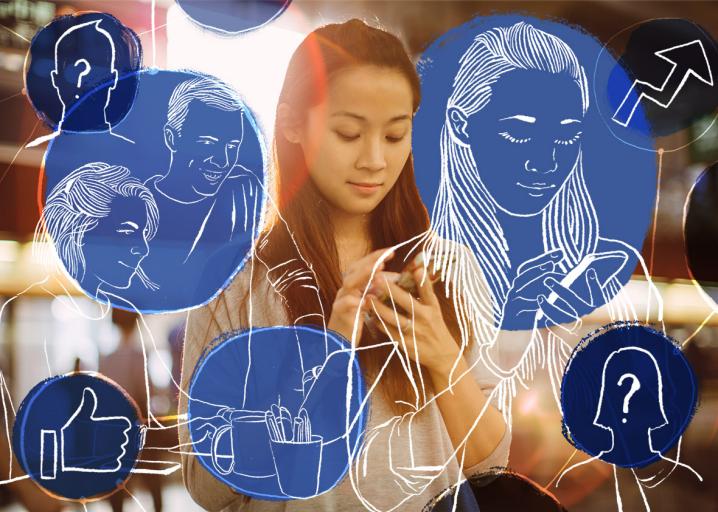 ameet
It doesn't just predict whether you'll actually hit the like button on a post based on your past behavior. It also predicts whether you'll click, comment, share, or hide it, or even mark it as spam. It will predict each of these outcomes, and others, with a certain degree of confidence, then combine them all to produce a single relevancy score that's specific to both you and that post.
ameet
What's happening here is kind of like "Data Mining Plus", where instead of just pulling out insights and patterns for humans to act on, the system detects patterns and then adjusts and improves itself accordingly.
ameet
It's kind of "unsupervised" in that it applies what has been learned in the past to the new incoming data, drawing inferences along the way.
ameet
So that's Machine Learning I guess.
ameet
If I had to boil it down I'd say that A.I. consists of data mining and machine learning, and uses those things to carry out certain tasks. Ultimately those tasks mimic the behaviors of a person. So that's the artificial "intelligence".

anthony
Based on your explanation, A.I. can been defined as the broad umbrella which includes data mining, machine learning, etc.
ameet
Yeah, I think it's a moving target. If you think about something like Google Maps where you can punch in the name of a restaurant and it tells you the best way to get there; that's definitely "artificial intelligence" but at the same time there aren't any humans that could give you that information on their own, so it's really about what's possible at any given moment and labeling that as "A.I."

anthony
Sure, but why are we seeing such an explosion now? None of this stuff is exactly brand new - we've seen most of this tech around for the last few years. But between the news articles and daily A.I. press releases, it feels like we've hit peak A.I.
ameet
Well for one thing everyone has a smartphone now with cameras and social media apps, and those smartphones are accumulating and transmitting huge amounts of data, more than has ever existed before. So even just having all this information to play with allows you to do some pretty interesting things with analysis and prediction.

anthony
Having all that information is nice, but let's not forget that you need to process and analyze all that data. Not too long ago, you would have had to buy your own servers. Now you can instantly turn on virtual machines and harness the power of the ☁.
ameet
There are definitely other enabling technology trends like the proliferation of small sensors and a decrease in the cost of chips that makes processing more accessible. But on a more "personal" level, if you think about products we have right now like Siri and Google Maps, we have "artificial intelligence" available to us that performs some pretty remarkable feats. Because of that, I think that people can more easily conceive of tasks that could be automated, and that goes for which jobs are most at-risk as well.

anthony
Headlines like these one can get people fired up:
fortune.com
Fortune
Robots Could Steal 40% of U.S. Jobs by 2030
Some jobs are at greater risk than others

anthony
The jobs more likely to be taken over by robots include those in the transportation and storage (56%) sectors, as well as manufacturing (46%) and retail (44%).

anthony
It shouldn't be a surprise to see which jobs are most susceptible to automation. These are all jobs that have really haven't changed in years.
ameet
Totally. Let's start with beer:
ameet
The Verge
Uber's self-driving truck company just completed its first shipment: 50,000 cans of Budweiser
In the early morning hours of October 20th, an 18-wheeler tractor trailer pulled into Colorado Springs, Colorado, bearing 50,000 frosty cans of Budweiser beer. Normally, this would not be a...
ameet
If you think about the tasks involved in long-haul trucking (i.e. get in the truck, drive it to the destination, get out, unload), the actual process has been largely unchanged for many years now.
ameet
The fact that it has "stagnated" in that way is probably a significant characteristic in this "automatability" determination.

anthony
Exactly, all the improvements around trucking has been limited to the trucks themselves. They've gotten bigger, faster, and more fuel efficient. But the role of the driver hasn't changed. We've gotten to a point where technology is advanced enough to replace the human input with more reliable "A.I."
ameet
Sure, that's fine. But one thing we should be careful about is to not just look at these less computationally-complex jobs. It's easy for people like us to point at truck drivers, or bank tellers, or cashiers and be like "they could be replaced by robots" while feeling safe in our own professions.
ameet
But that thinking would be at our own peril. Case in point:
ameet

Bloomberg.com
JPMorgan Software Does in Seconds What Took Lawyers 360,000 Hours
At JPMorgan Chase & Co., a learning machine is parsing financial deals that once kept legal teams busy for thousands of hours.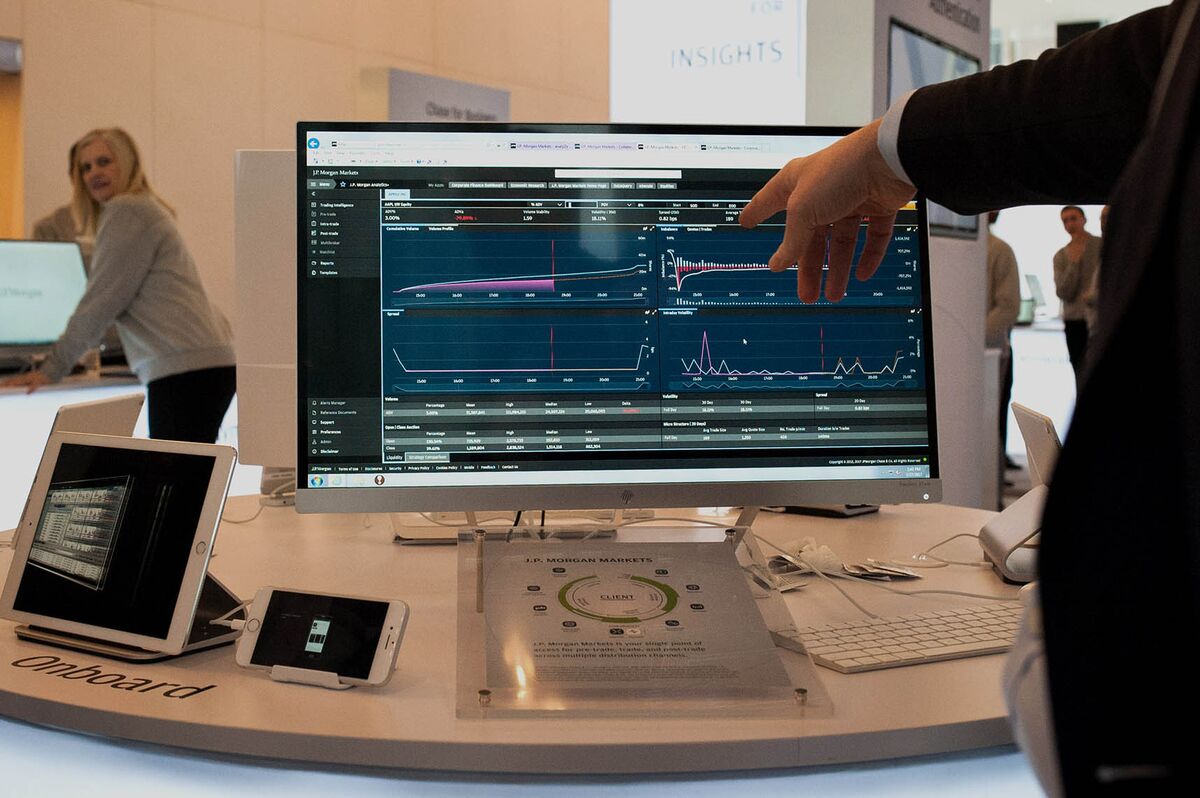 ameet
The program, called COIN, for Contract Intelligence, does the mind-numbing job of interpreting commercial-loan agreements that, until the project went online in June, consumed 360,000 hours of work each year by lawyers and loan officers.
ameet
That's just where this technology is today, but there are broader applications coming:
ameet
JPMorgan is scouring for more ways to deploy the technology, which learns by ingesting data to identify patterns and relationships. The bank plans to use it for other types of complex legal filings like credit-default swaps and custody agreements. Someday, the firm may use it to help interpret regulations and analyze corporate communications.
ameet
When I was in finance half of our floor consisted of compliance people who reviewed our writing to make sure it was all kosher. It's not hard to envision a future in which those people are as automated as our beer delivery up there.

anthony
MIT Technology Review
Traders are out, computer engineers are in, as Goldman Sachs goes digital
Software that works on Wall Street is changing how business is done and who profits from it.

anthony
Next, Chavez said, will be the automation of investment banking tasks, work that traditionally has been focused on human skills like salesmanship and building relationships. Though those "rainmakers" won't be replaced entirely, Goldman has already mapped 146 distinct steps taken in any initial public offering of stock, and many are "begging to be automated," he said...Investment bankers working on corporate mergers and acquisitions at large banks like Goldman make on average $700,000 a year, according to Coalition, and in a good year they can earn far more.

anthony
Investment Bankers always liked to fancy themselves as trusted strategists, but in reality a lot of the job revolves executing a variation of the same process (IPO, M&A, Debt Financing) for one's client. Trust me, I've been in too many of those client meetings. Automation can save the bank a lot of money by reducing the number of very expensive employees it takes to execute the deal while getting faster results for the client.

anthony
Automation also reduces the chance for $400MM errors like this:
cnbc.com
CNBC
SolarCity advisor Lazard made $400 million valuation mistake in Tesla deal
Lazard, the investment bank that advised SolarCity on its sale to Tesla, made an error that discounted the value of the solar energy company.
ameet
So we know that blue collar and white collar jobs alike are at risk of automation. But if even the most highly-compensated financier is not safe, then how do we stay ahead of the robots?

anthony
Everyone is going to say education so I am going to give a different piece of advice. Focus on specializing one's skill set. While there are definite benefits in being a generalist, specializing or honing a set of skills will make your job more valuable and unique.
ameet
I guess that makes sense, but what about the tech that comes into the office? Can't you sort of treat it like another productivity tool?

anthony
I would say you should be aware but not afraid of these emerging technologies. The will be able to provide more leverage in your day-to-day work. The most successful employees will be able to identify where they can find uses these technologies/platforms to help them do their work faster.
ameet
It's better to use a tool than be a tool. 🤔