the snapchat spectacle 😎
ameet
So, Anthony. Did you ever think you'd participate in a cultural phenomenon?
ameet
The New York Times
To Snag Snapchat Spectacles in New York, a Long, Cold Wait
At a pop-up store in Manhattan, hundreds of people waited for the chance to buy $130 sunglasses that take 10-second video shared wirelessly to their Snapchat app.

anthony
I knew the line was gonna be long but I didn't it be 150 people deep at 3:45AM -__-
ameet
Damn. So tell me about the store.

anthony

anthony
It was definitely a "cooler" experience that I expected. The whole look and feel was very polished. The employee uniforms, the music, the rotating TV's, the vibe was more fashion than tech.
ameet
What happened when you got to the front? I've heard those vending machines are pretty rad

anthony
Yup, they're called Snapbots. They are basically giant robot Minions.

anthony

anthony
and then I got the Spectacles!

anthony
ameet
and then I got the Spectacles!

anthony
What do you think as an avid Snapchat user?
ameet
So I've been running these guys for a couple weeks now and they are actually pretty great. Believe it or not my favorite feature is that yellow case, which is foam and feels and looks like a block of cheddar and also charges the Specs in addition to protecting them.
ameet
I think the idea here is that when chilling between stages at Coachella 🎵 you drop in the Specs (where they magnetically snap into place) and juice up. Then when you're ready to see Calvin Harris or whatever you don the Specs throw the case into your bag and are good to go

anthony
Enough cheese, how are the actual glasses?
ameet
All they really do is take 10 second Snapchats. When you're recording a white light swirls which is a very cute way to let people know that you're snapping. Your Snaps are then bluetoothed over to your phone where you can add the usual stickers, lenses, filters, text, and emojis before posting them.
ameet
The videos themselves are actually fucking cool. Check this one out
ameet
Ameet Padte
@ameetpadte
@manilakilla
check out this vicarious view of sajeeb 🕶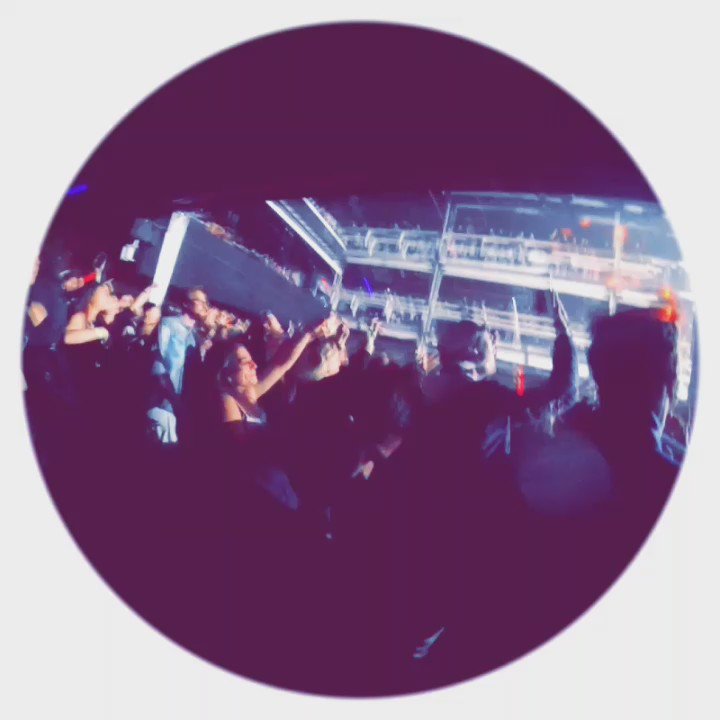 Twitter

anthony
So it only does one thing, videos?
ameet
Yeah. I know that video looks like a circle but it's actually kind of a fisheye. When you're watching the Snap it fills your entire screen, meaning your friends can rotate and move around their phone to see more of your perspective.

anthony
It sounds similar to those GoPro videos. Remember when those first snowboarding videos came out? It was cool watching a video from their point of view.
ameet
Exactly. Using them is totally natural (they are just sunglasses after all) and given that you're already taking Snaps as it is (and there are 150 million people doing so every day) they really feel like an extension of the app. This is especially true when compared to Google Glass where there was really no reason for them to exist or for you to buy one.

anthony
lol Google glass.

anthony

anthony
These are three of the most prominent Silicon Valley VC's who really believed in Google Glass. Its interesting how Snapchat, a LA based company, was able to generate hype and make smart wearables "cool".
ameet
Totally. Compare that photo to these hip millennials
sohip

anthony
So we agree that Spectacles has generated buzz and seem like a fun toy, but where does Snapchat go from here? How does this go beyond a novelty?
ameet
These are definitely not a novelty item - I think these are going to be a success, and not just because they are going to sell a lot of these things.

anthony
I think you are the exception vs. the rule. This has limited appeal vs. something like the iPhone. Snapchat has to know this as well, so how do they define success?
ameet
Consider this; over the past couple weeks that I've been wearing them, the Spectacles have reduced the friction necessary to Snap to the point that I'm Snapping way more often than I was previously. People who get these are going to engage more often with the app, share more of their world, and do so knowing that it will all expire in 24 hours.

anthony
What does this increased Snapchat engagement mean for all of us? Should I expect to see all my drunken weekend antics recorded?
ameet
Maybe more of them. Think about what happened after everyone got smartphones; people started taking photos and videos everywhere, and now you expect that in most situations you might be recorded by someone.
ameet
I think the explosion of Spectacles the next wave of that shift; they are going to make it even more okay to take more videos in even more places.

ameet
It's not all bad. I actually think this will change how people express themselves and share who they are.

anthony
Yeah, look at what front facing cameras did for self absorbed millennials. Cat pictures got replaced with highly produced selfies.
ameet
That's the wrong way to look at it; yes, at that point the best way to capture the best version of yourself was the selfie.
ameet
However, I think Spectacles could change the default "expression of self" from the selfie to the "personal POV", kind of like a "reverse selfie". Instead of posting a pic your face, you'll default to sharing what you are actually experiencing at that moment _through your own eyes_.
ameet
As Snapchat and Spectacles become more popular and users engage more vicariously, who knows? Maybe people will have more empathy as a result.

anthony
Damn. Maybe the kids will be okay after all.