The Startup Grind 😬

anthony
Hello from gloomy and cold NYC.
ameet
Anyways, today I want to talk about working in startup land.

anthony
You got to make sure you do what you love.
ameet
What do you know about #TGIM ? I've seen that one plastered around some WeWorks.

anthony
Thank God It's Monday? Sounds like someone is drinking the Kool-Aid.
ameet
How about this guy then:
ameet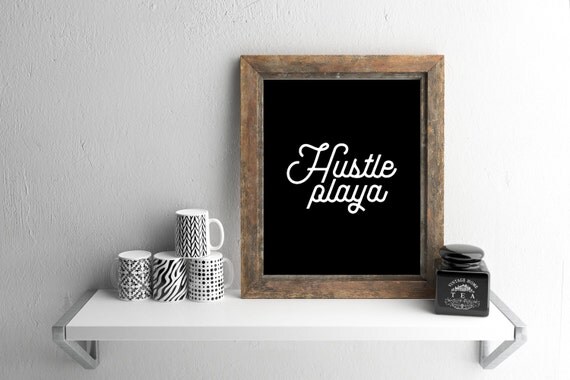 anthony
This is why people hate startups.
ameet
Speaking of, let's chat about everyone's favorite startup to hate:
ameet
The Information
How Travis Kalanick's Iron Grip Weakened Uber
Several months ago, at an Uber company staff meeting, an employee asked CEO Travis Kalanick about a regulatory matter in Southeast Asia. When Mr. Kalanick said he didn't know about the issue, Uber's top operations executive for Asia, Andrew MacDonald, spoke up to tell Mr. Kalanick he'd fill him ...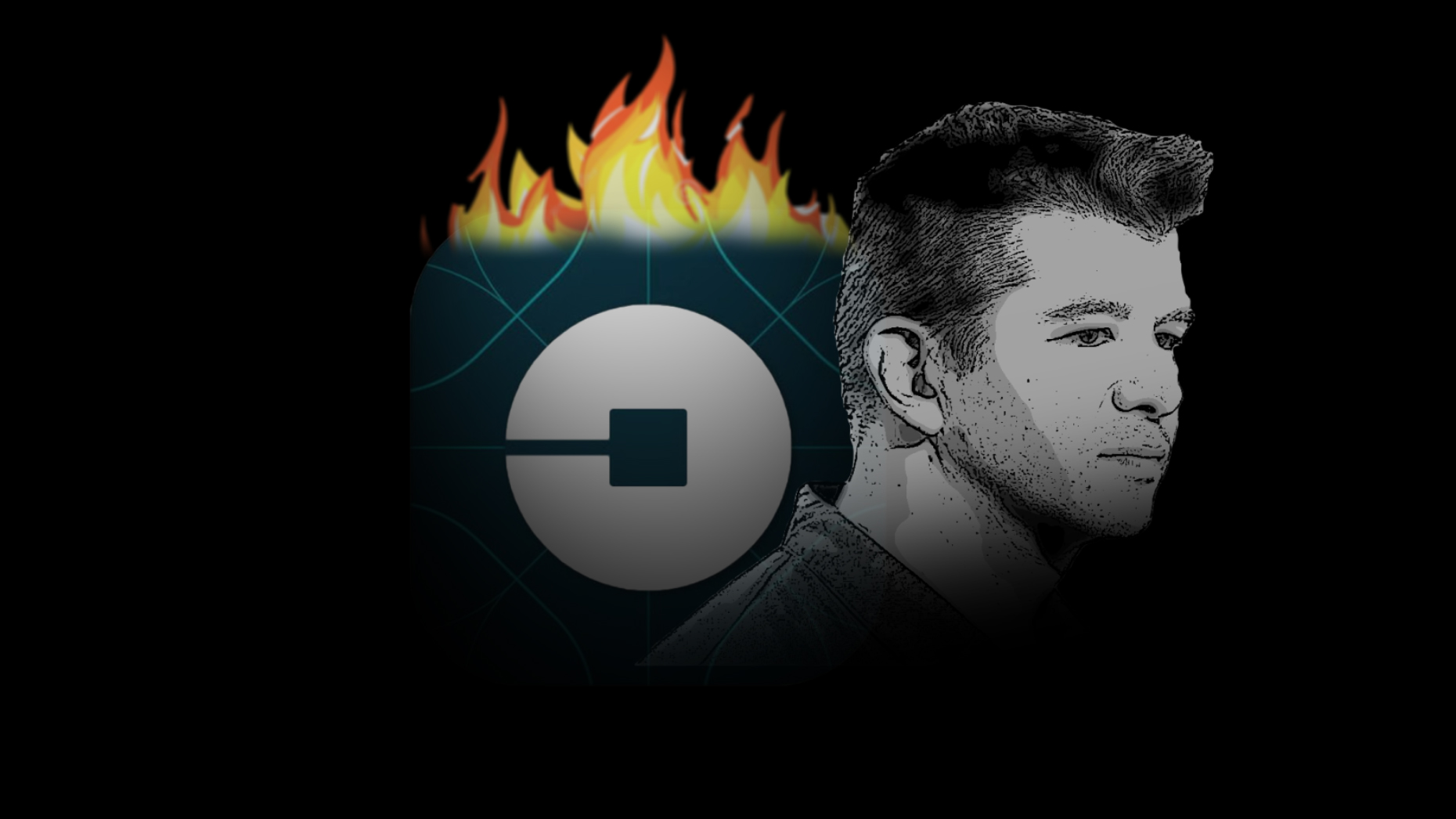 ameet
I think there's a lot to unpack here for kids tryna make it in the world of tech and startups.

anthony
I saw this. Here's a quote that caught my eye:

anthony
In a previously unreported survey of company employees last fall, the vast majority of respondents said they believed in Uber's mission, but many said they were stressed and overworked—a finding shared widely across the company.

anthony
I can see this. I have friends that have made the transition from finance/consulting to startups because they are looking for something more entrepreneurial. They enjoy their first few months at their companies but slowly become disillusioned.
ameet
Totally. Why do you join a startup? You (usually) take a pay cut and get into a very unstructured environment to learn more than you could at a more established place, advance more quickly, get some equity, and most importantly because you want to be part of something bigger than yourself and build something impactful.
ameet
A huge part of that is the company culture, which is much more emphasized at tech startups than it is at traditional companies.

anthony
This is the pitch that everyone gets before they join but what happens once they realize it isn't as straightforward as it seems?
ameet
So if we take the example of Uber, there's this hard-charging "grow at all costs" and "hustle or die" mentality which is pretty common at startups. You can see how this can start to have some negative effects fairly quickly though:
ameet
Susan J. Fowler
Reflecting on one very, very strange year at Uber
As most of you know, I left Uber in December and joined Stripe in January. I've gotten a lot of questions over the past couple of months about why I left and what my time at Uber was like.
ameet
Look at this Machiavellian situation:
ameet
It seemed like every manager was fighting their peers and attempting to undermine their direct supervisor so that they could have their direct supervisor's job. No attempts were made by these managers to hide what they were doing: they boasted about it in meetings, told their direct reports about it, and the like....We all lived under fear that our teams would be dissolved, there would be another re-org, and we'd have to start on yet another new project with an impossible deadline. It was an organization in complete, unrelenting chaos.
ameet
Contrast that poor impression with this (from the same post):
ameet
We loved our work, we loved the engineering challenges, we loved making this crazy Uber machine work, and together we found ways to make it through the re-orgs and the changing OKRs and the abandoned projects and the impossible deadlines. We kept each other sane, kept the gigantic Uber ecosystem running, and told ourselves that it would eventually get better.

anthony
Exactly. When you're tasked with keeping the machine up and running, you may make personal sacrifices for the betterment of your team/company.

anthony
Example: Here is one of the listed perks of a Uber Strategy & Operations Analyst: "Unlimited vacation policy; work hard and take time when you need it."


anthony
Another area has been vacations. For years at Uber, employees in some groups were told to take a break whenever they needed, but that simply caused people to feel pressure never to take time off, said one longtime employee who left last year.
ameet
I can totally see that. When a company is really young and tight-knit that lack of structure (like a formal PTO policy) is probably appealing for new hires, but as it gets larger and more complex, expecting that to continue is unrealistic. I've also had friends at startups with "unlimited vacation days" get grief from their managers about doctor's appointments, sick days, or not being always available during weekends. What kind of BS is that?

ameet
When you work at a startup that's very mission-driven, you get super bought into the longer-term vision, the team you're on, and the problems you're solving. Unfortunately that can cause you (and the company) to overlook or underplay more insidious issues, or have no one to talk to about your problems because there's minimal structure.

anthony
Exactly. Startup are always under the gun to grow faster. HR at these companies probably doesn't exist or if it does, it is solely focused on supporting Recruiting. When you have to grow 2x in the next year, there isn't time for the "fluffy" stuff...
ameet
No room for HR when you have one of these hung up:
ameet

anthony
This problem isn't limited to just Uber. Take a look at what is happening at Thinx:

anthony
Racked
Thinx Promised a Feminist Utopia to Everyone But Its Employees
From inadequate maternity leave to hostility to salary negotiations, Thinx employees saw a gap between the company's message and their reality.

anthony
Thinx is a pretty different company from Uber. It is a early stage startup based in NY selling period-proof underwear. They tried putting their "Female First" philosophy all across the business including branding, advertising and operations:

anthony
In interviews over the past month with a half-dozen current and former employees, who asked not to be named for fear of retribution, all described a company culture in which substandard pay, flimsy benefits, and scarce perks are endured in exchange for working toward a mission they truly believe in.
ameet
Many employees at early-stage companies can totally empathize with this. I've had friends at startups with $10M+ in VC funding that refuse to get their employees computers or even pay for Microsoft Office because of a "lean" mentality. Not to be too blistering here but there's a point at which the "startup" label becomes a way to take advantage of your employees and deprive them of the tools they need to succeed.

anthony
More 🔥🔥🔥 from Ameet
ameet
What you end up with is a situation where (just like Uber) you want to grow this team, you want to believe in what they are doing, but when shit goes wrong you have no one to talk to:
ameet
...without a designated human resources manager — which many startups eschew on the premise that such old-school bureaucracy may hinder growth, though as Motherboard found last year, the lack of structure often hinders women's advancement — there was little recourse for resolving disputes, so the incident ended up driving a permanent wedge.
ameet
I think that startups tend to minimize HR to stuff like company handbooks, equity grants, employment paperwork, and hiring/firing. They try to leave the "culture" stuff to managers and departments heads, but as we've seen with Uber they loose the formal reporting structure needed to address complaints or problems until it's too late.

anthony
Let's clear up the air:
HR isn't bureaucracy that hinders growth
HR isn't just more than perks and #swag

anthony
Startups need to take a serious look at the role of their HR departments. If these companies don't empower HR, they will let bad and possibly illegal practices fester until they blows up in spectacular fashion.
ameet
I don't totally buy that. HR isn't a panacea for the systemic issues that plague startups. If you look at the situations of Uber and Thinx (two very different companies) the common thread was the workplace mentality which bred a toxic culture, and that starts with the leadership recognizing that they don't have all the answers. The same "hustle" that defined you when you were 5 people might not benefit you at 30, or 1,000, or 15,000 people.

anthony
So what can you do?
ameet
Something that's been true for me in the past and I've recognized in my friends at startups is that you always believe and portray to the world that you're always "crushing it" and "hustling" and "closing" or whatever but that isn't necessarily true. Just as Susan Fowler did you gotta be be aware of what's normal (and abnormal) and if something sucks then go up the chain of command to the best of your ability and try to improve the lives of your coworkers. Absent that you need to recognize your own self-worth; if it isn't happening for you at your current spot, it might be time to make a move.
ameet
You can't eat "mission".