work from work 🏢

anthony
Lounging around on a rainy Sunday. What about you?
ameet
Just doing a little bit of work from home before I go in tomorrow to work from work. Also reading about this:
ameet
The New York Times
Lord & Taylor Building, Icon of New York Retail, Will Become WeWork Headquarters
As the flagship store shrinks, the deal is an acknowledgment that even grand shopping spaces of old may now be more valuable as offices.
ameet
In selling its Italian Renaissance-style building to a WeWork joint venture for $850 million, Lord & Taylor and Hudson's Bay are acknowledging that even the grand physical shopping spaces of old are now worth more as office space catering to millennials.
ameet
I think this is where I make some grand not-very-insightful comparison between the simultaneous decline of traditional retailers the rise of the mobile worker. In all seriousness however, it is pretty remarkable that a co-working company has the ability to splash out out prime historic real estate in this way.

anthony
Something something e-commerce & Amazon...

anthony
No, but really. WeWork is really going all in with these expansion plans. Look at these other recent real estate acquisitions they've announced:

anthony
Recode
WeWork is opening a second headquarters — in San Francisco
Don't call it a real estate company, it's a tech company. WeWork will open an office in Salesforce Tower and will hire around 100 engineers.

anthony
Right after their new $4 billion investment from the Softbank Vision fund:
www.recode.net
Recode
A SoftBank fund has made its largest U.S. investment: $4.4 billion in WeWork
$4.4 billion to one company.

anthony
While I can appreciate the tremendous growth of WeWork these last few years, what is their competitive advantage that supports this lofty valuation?
ameet
This is what the founder says:
ameet
"No one is investing in a co-working company worth $20 billion. That doesn't exist," Neumann says. "Our valuation and size today are much more based on our energy and spirituality than it is on a multiple of revenue."
ameet
But in reality, having worked in a WeWork for almost three years I can attest that there is something really unique about the WeWork environment. I've visited lots of co-working spaces in NYC and none are as good as WeWork. For one thing, anyone who has been to a WeWork knows that they are beautiful office spaces; really well-designed, great amenities, friendly/helpful staff, and just pleasant places to be. If you like reclaimed wood tables, gently-used literature from Strand Books, and ample Edison bulbs, you'll really like the WeWork aesthetic.

anthony
I can see the appeal of working in a West Elm showroom but is that really their competitive advantage?
ameet
It's hard to quantify this but they do an excellent job cultivating this sense of "community" among the members. I know it sounds like BS but between the networking opportunities, the shared spaces that encourage conversations, the plethora of drinking events, and even the mobile app which allows you to look up other WeWork tenants by industry or expertise, it is really invaluable for a startup or smaller company. I can't think of another office where you have the chance to meet accountants, lawyers, startup founders, drone enthusiasts, 3d-printing companies, and whatever else every day.

anthony
How many times did you take advantage of these networking opportunities? If so, how many times did you connect with someone from another WeWork building?
ameet
I took advantage of them pretty often but I don't think that's the point. The point is that it definitely added value to me as a member, increased the "stickiness" of the service, and would make me less likely to move out or move to another space. That is definitely quantifiable for WeWork and should allow them to charge a premium.

anthony
You keep on mentioning this point about "premium" and I think it is very important to dig in here. Look here:

anthony
Commercial Observer
Despite a $17B Valuation and Expanding Business Model, How Long Can WeWork Work?

anthony
It was just after the 2007-2008 financial crisis, which drove the Manhattan office vacancy rate to more than 13 percent, according to brokerage reports (and which would not come down to pre-recession levels until 2016). That was the highest level, in fact, since the late 1990s and reflected widespread layoffs and the quick liquidation of unnecessary space...Adam Neumann and Miguel McKelvey saw an opportunity in the tumult. The pair had started and sold a Brooklyn-based company called GreenDesk, which rented out environmentally friendly coworking space, and decided to do much the same thing on a larger scale with more services thrown in.

anthony
WeWork is basically acting as a middle man here between buildings owners and tenants. They've taken advantage of a marketplace where they are able to get long term leases from property owners at a lower rate than what they can charge tenants. As I mentioned before, WeWork is moving into larger and more expensive buildings. Will WeWork be to fill seats in these higher priced buildings?
ameet
The question of whether WeWork will be able to achieve a high occupancy rate at higher-tier buildings is a good one, but there are a few issues to unpack here.
The first issue is on the revenue side; what is the main revenue driver? I read somewhere that WeWork achieves an occupancy rate of 97% in buildings within one year of opening. If we assume that's true, then that means that to a large extent their revenue growth is being limited by how quickly they can stand up these buildings, so it's in their best interest to open up spaces as fast as possible.


However, there was also this little tidbit in The Information:
ameet
The Information
Deal Hurdles for WeWork: Neumann's Style and Rich Stock Price
When executives at office space provider WeWork considered expanding into China two years ago, they discussed buying a fledgling Chinese co-working firm called UrWork. A deal didn't get done, in part because WeWork offered stock, which UrWork didn't want to accept, a UrWork adviser said.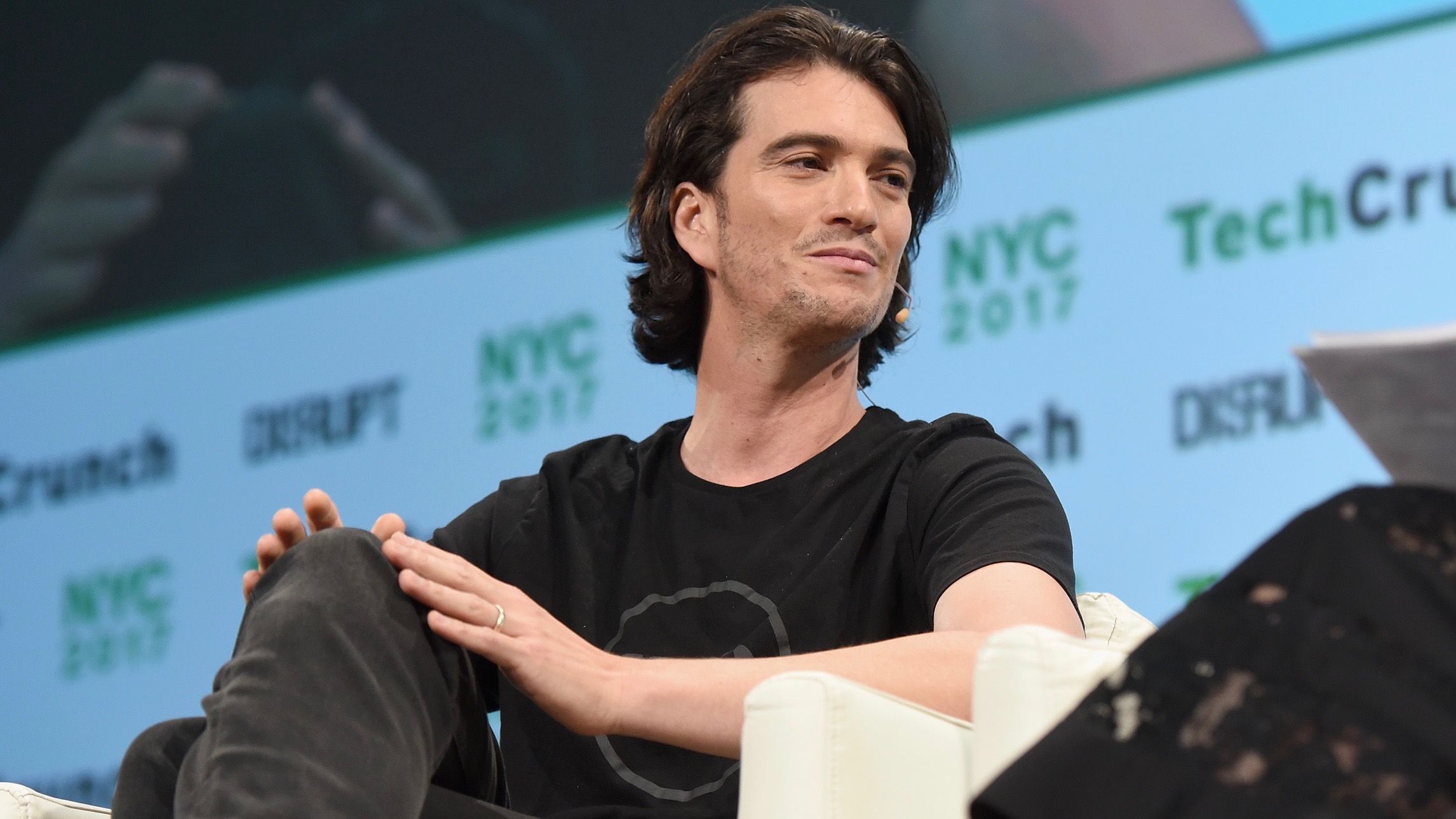 ameet
As a result, WeWork's revenue per member has remained essentially flat since 2015—at about $650. That's a far cry from the $1,000 that WeWork executives talk about one day hitting, which has also been hurt by slow sales of services such as printing and phone use.
ameet
It's hard to know because this is a private company and financials are not available but one would expect that global expansion has put downward pressure on pricing, as they open spaces in Mexico and Brazil and countries where the ability for workers to pay $700 per month for a desk in a shared office is perhaps not as high.
The other part is WeWork's lease expenses, and one would expect that as they grow and move into "nicer" buildings in better locations they will have to pay more for leases. So there they are going to experience margin compression over time if their average revenue per user is flat. In my mind, the sources of additional upside for WeWork are in pricing power (i.e. charging members more money for spaces in better buildings) and stickiness (e.g. as their tenants grow from 5- person companies to 25-person companies, they will rent more desks at WeWork and get further locked-in).


Then when you layer all that touchy-feely stuff I talked about before on top, plus whatever "tech" they have, plus going after bigger companies like Pepsi and IBM, you end up with a positive outlook for this company.


Case in point:
ameet
The Real Deal New York
IBM to take entire WeWork building in landmark deal
IBM has agreed to sign a membership deal for all desks in WeWork's 88 University Pl, in the first reported case of a single corporation taking an entire space.
ameet
The technology giant is set to move up to 600 employees to 88 University Place, sources told The Real Deal. The agreement means the building will essentially become IBM's corporate office, but designed and managed by WeWork.
ameet
This is diversifying WeWork away from their quintessential user base of startups and freelancers and getting into huge blue-chip corporations which are presumably much more stable. What's more, it's also consistent with this trend of bigger companies eschewing office space in Midtown and FiDi and instead going for more employee-friendly hipster locales. WeWork seems like a good vendor for a service like that.
ameet
The flipside here, which is the ultimate bear case for WeWork, is that the tenants are actually a bunch of crappy VC-funded startups and once the funding inevitably dries up and they all move out, WeWork is going to be left holding a bunch of expensive long-term leases on office spaces with zero occupancy. That would burn up that cash balance pretty quickly.


anthony

anthony
This is all of WeWork's funding to date. Investors have poured an ungodly amount of cash into this company. While I agree that WeWork is an "innovative" company, how bullish are you that this company should be "worth" $20 billion?

anthony
A lot of this upside depends on continued expansion while also breaking into the broader commercial real estate market. Large real estate players like JLL and CBRE have worked with WeWork up to now leasing some of their available space, but what happens when WeWork is directly competing for Fortune 500 business? This can turn into an expensive price war for WeWork.
ameet
It's hard to say for sure. I don't want to get too deep into the world of growth equity investment terms but that "$20 billion" headline number definitely came with some additional rights for Softbank such as IPO blocking, sale blocking, liquidation preference multiples, etc. In other words for Softbank the effective valuation was probably significantly less than $20 billion given all their downside protection rights.
That being said WeWork management is planning for the upside case so they want to shoot for over $20 billion. I can't say for sure whether this business will be worth more than a 15X revenue multiple (given that they are projecting $1.3 billion in revenue this year) but I look forward to the free lemon water and tequila Thursdays in the meantime.