yet another year in review 📅
ameet
So. It's been a pretty long year. 🎊 What was the most interesting story for you in 2016?

anthony
This one kind of came out left field.


anthony
Buying an e-commerce startup for $3BN is one way to fight Amazon.

anthony
I am very interested in what Wal-Mart does with
Jet.com
going forward.
ameet
That is interesting, and it's something we actually saw quite a bit of in 2016.
ameet
Unilever bought my beloved Dollar Shave Club for a cool billion dollars, probably because they know I'm I'd never go to a grocery store and spend an hour picking out a huge multi-pack of razors.
ameet
The other really interesting deal was super old-school General Motors buying the self-driving car startup Cruise Automation for yet another cool billion dollars. Even Ford bought some random ride-sharing startup called Chariot to get in on this game.

anthony
I take that back, Detroit automakers investing in self driving and car sharing companies is really out of left field.

anthony
Makes you think that these guys know something is changing around car ownership.
ameet
We can probably say that was one Very Important Theme of 2016: Big Old School Companies Buying Up Cool Tech Startups 💁‍.
ameet
The GM/Ford stuff makes sense given what Uber's been up to lately:
theverge.com
The Verge
You can hail a self-driving Uber in San Francisco starting today
Is Silicon Valley ready for autonomous ride-sharing? Duh

anthony
This is the first time I've felt like self driving car wasn't just a distant sci-fi fantasy.

anthony
Between Telsa rolling out Autopilot, Google spinning out their self driving project into a standalone company (Waymo) and GM playing catch up with its $1BN Cruise acquisition & $500MM investment in Lyft, 2017 is going to see a lot of progress in self driving technology.
ameet
Got it. We can consider that our second Very Important Theme of 2016: Self-Driving Hits the Road 🚗.
ameet
I look forward to Snapchatting from the driver's seat of a self-driving Uber.

anthony
Speaking of Snapchat, this was also the year of live(ish) videos.

anthony
It was also the year of Facebook copying the best features of Snapchat and integrating into Facebook and Instagram as quickly as possible.

anthony
Recode
Instagram is adding live video and Snapchat-style disappearing messages
Facebook + Snapchat = Instagram.

anthony
Facebook definitely had no chill this year.
ameet
I feel you, live and live(ish) was super hot in 2016. Besides Facebook Live, Snap Stories, Instagram Stories, and Instagram Live, we saw some new live-only apps come out like Houseparty (formerly Meerkat) and Marco Polo.

anthony
Macro Polo sounds like a startup I'll be reading about in six months when they run out of money 📉.
ameet
That's probably our third Very Important Theme of 2016: Live(ish) Goes Live 🎥.

anthony
Okay Alexa - why are you so popular?
ameet
The New York Times
Google Home vs. Amazon Echo: A Face-Off of Smart Speakers
Which is a better helper, Google Home or Amazon Echo? A side-by-side test for six days revealed strengths and weaknesses.
ameet
Crazy how these home assistant devices took off in 2016. It's just Amazon and Google for now but I've heard Apple is working on something pretty wild as well.
ameet
I'm curious to see how companies use the conversational interface in these gadgets to create new ways to interact with your digital life and buy eggs and laundry detergent.

anthony
Sound like we found our fourth Very Important Theme of 2016: Smart Homes Smarten Up 🏠.

anthony
Anything else we're missing?
ameet
Yeah, I think so. One bigger theme that ties together everything we talked about is how Artificial Intelligence will become increasingly embedded in our lives.
ameet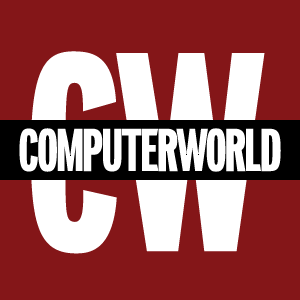 Computerworld
After a big 2016, next year may be A.I. tipping point
Analysts expect more A.I.-powered apps, smarter personal assistants and, of course, smart vehicles.
ameet
A.I. is going to be a big player, whether it's being used to help customers pick out the perfect jacket online, or give them directions around an accident on their commute home, find fraudulent action on client accounts, or interact with clients and customers using voice commands, text, and chat apps.

anthony
That's the fifth Very Important Theme of 2016: A.I. Wakes Up 🤖.

anthony
I'm over 2016. See you in 2017 🎊!